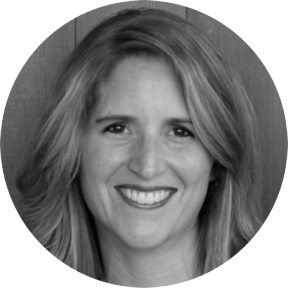 Jacqueline Bell
Principal, Narrative Marcom + Design
Innovative | Solution-oriented | Efficient
Jacquie creates original graphic design for multiple mediums. She has a talent for simplifying complex concepts and information into clear, at-a-glance visual messaging. Her creative inspires action.
Over her 20+-year career, Jacquie has become a seasoned expert in all aspects of visual marketing and production. Her experience at a larger agency led her to start her own business in 2000.
Jacquie is an Oregonian with a Santa Cruz, California vibe. Growing up spending summer vacations on the beach at her family's quaint ocean front cottage, Santa Cruz is still Jacquie's favorite place to re-charge and find inspiration. Jacquie resides in Portland with her husband, son, daughter and Charlie the dog.
In addition to helping at her kids' schools, Jacquie is a mentor with ASPIRE, a program that matches trained and supportive adults with high school students to help them achieve educational goals beyond high school. Jacquie has a knack for interior design; decorating with estate sale finds in a way that could be featured on a HGTV show.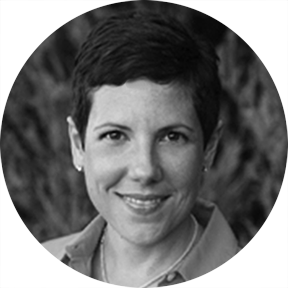 Suzanne Gorham
Principal, Narrative Marcom + Design
Responsive | Organized | Thoughtful
Suzanne sees the possibilities and believes in helping our clients reach their potential. She is a relationship-builder with an extraordinary ability to bring client teams together in support of marketing efforts that generate results.
Her 16 years of experience demonstrate continuous growth and adaptability with a wide spectrum of marketing, communication and public relation work.
Suzanne is a native Oregonian from Portland who now resides in Eugene with her husband, three daughters, two dogs and rescue cat. A window of time living in Eastern Oregon – literally on the Oregon Trail – has given her unique perspective on connecting with both rural and urban markets.
An active volunteer serving the Oregon Cancer Foundation as a board member, and at her kids' schools, Suzanne is a do-er. She is happiest living on the steep side of a learning curve and seeking experiences that stretch her just beyond her comfort zone.